Learning a new language can be a challenge.


English Personal Coaching with Lory is like having a personal trainer, helping you include English in your daily life, to improve your communication skills and reach your goals.
You want to learn English once and for all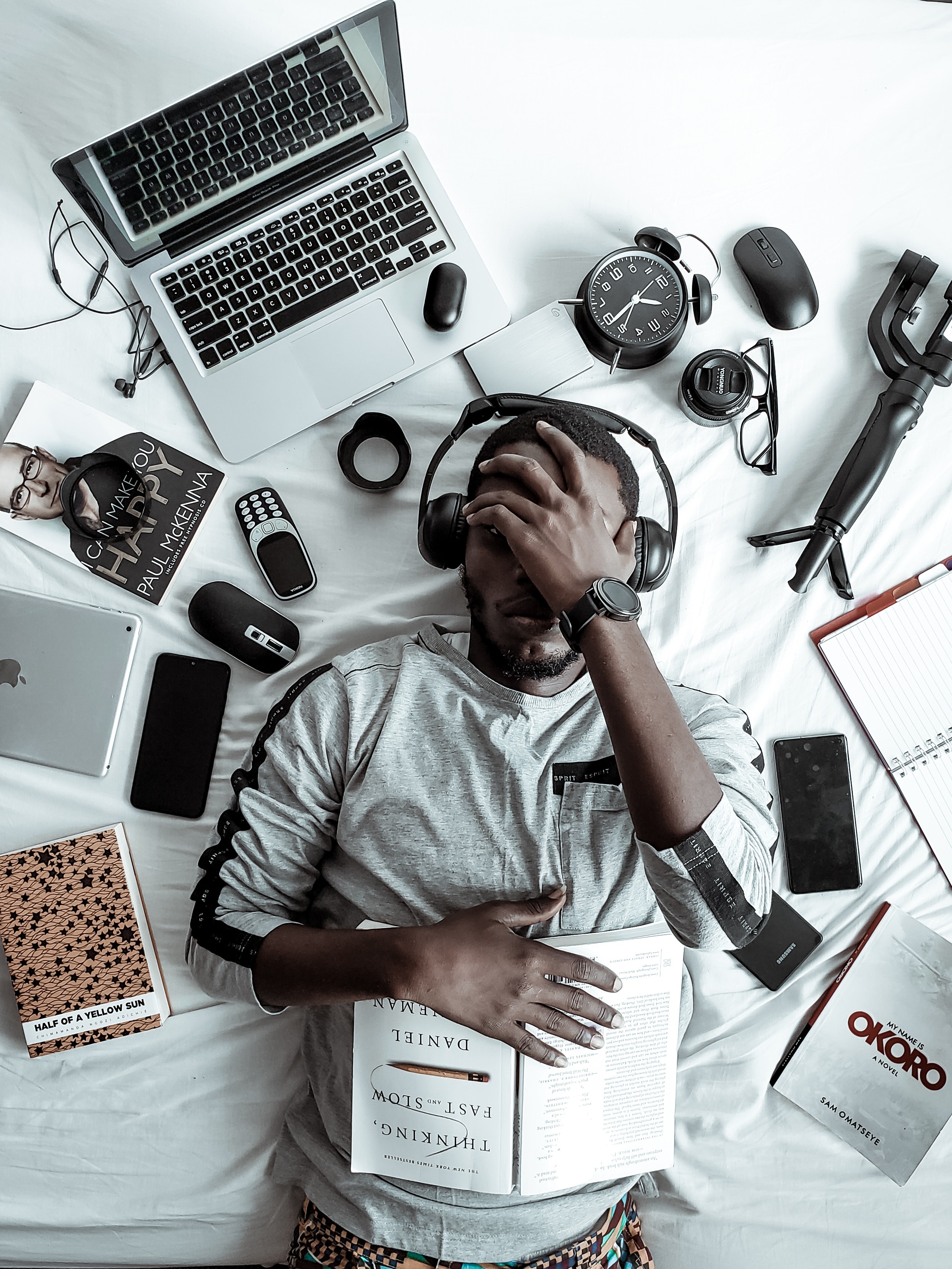 You are moving to USA or UK to find your dream job
You need to pass a job interview
Your boss has asked you to lead an important client presentation in English 
You need to communicate with your team, colleagues, providers, clients...
You want to land an international casting or create content for a bigger audience
You want to travel, meet new people, practice new hobbies…
So, why not start today?
Maybe your reasons are different
But are your excuses like everyone else's?


I have interviewed hundreds of English learners and their main excuses are always the same.
"I have no time to learn"
This is the number one excuse.


Busy life, tight schedules and easy access to Netflix and social media make it hard to find a regular time or headspace for lessons.


That's why the coaching program offers flexibility with monthly exercises and lessons you can schedule as you like.


Find your 30-minute slot: you decide when and where you are learning.
"I didn't learn in school, and now I am scared of using it. I think I'm just bad with languages"
Traditional teaching methods have made a lot of people too scared and embarrassed to use English.
Personal coaching focuses on your communication skills, your strengths and those points you want to improve in a practical, organic and customized way, using the latest educational techniques.


Forget about old-school lessons and lists of verbs. We are learning in your own way, using your strengths in your favor.

"It's not important enough (aka it's expensive)"
Your last iPhone or your last pair of Jordan will probably last one or two years.
Learning English once and for all could have an incredible impact on your job opportunities, salary and information access.
If you take the opportunity cost and the probable outcome into account, not learning English is by far
more expensive.
This is an investment in you.
Stop making up excuses for change and progress. Start living the life you have always dreamed.
How it works (and what you get)
Specially Tailored Study Plan
I will design a carefully thought out study plan just for you, with your improvement areas and goals in mind.
Custom Exercises
You will receive a "centered on you" exercise booklet at the beginning of the month.
Each exercise takes 10-15 minutes to complete. These could be videos, audios, texts, etc. 
Feedback 24/7
I am there for you via
WhatsApp or Telegram to answer your questions and solve your doubts. 
1-2-1 Sessions
You will have 30-minute sessions each month with Lory in which you will review, practice, and introduce new topics. You will get instant feedback, and you can ask as many questions as you like.
Don't worry, there is a wide range of slots for you to choose from.
Specific Vocabulary
You will have specific vocabulary lists of your professional sector or interests at your reach.
Progress Reports
You will know exactly how you are making progress. We will discuss your progress at the end of each session and you will have a written report with details of your improvement and what we will continue working on.
Hurry up! There are limited spots ;)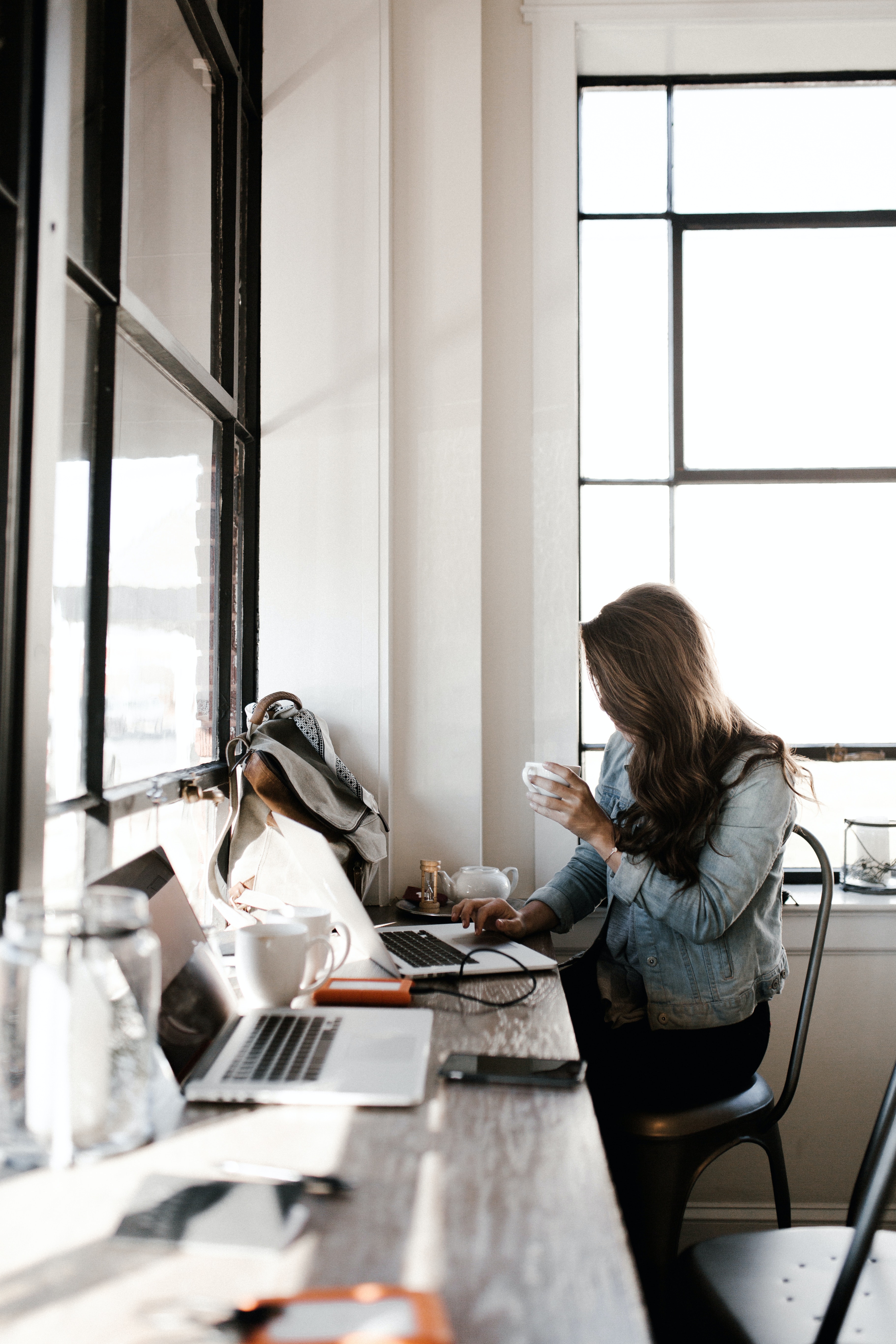 How much time do you want to invest in your communication skills?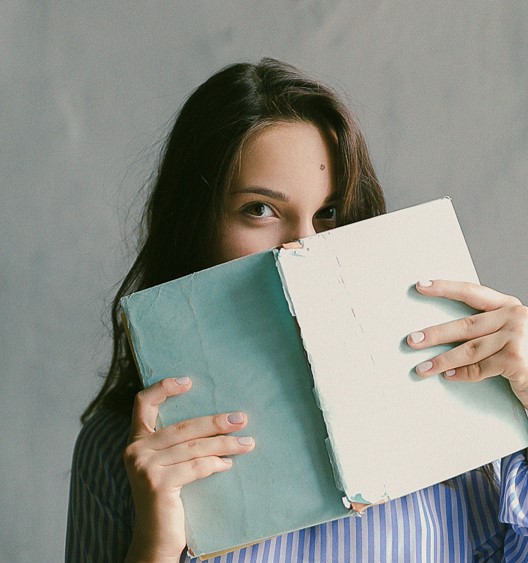 BASIC
Your busy schedule will not keep you from improving your communication skills.


4 x 30-min sessions per month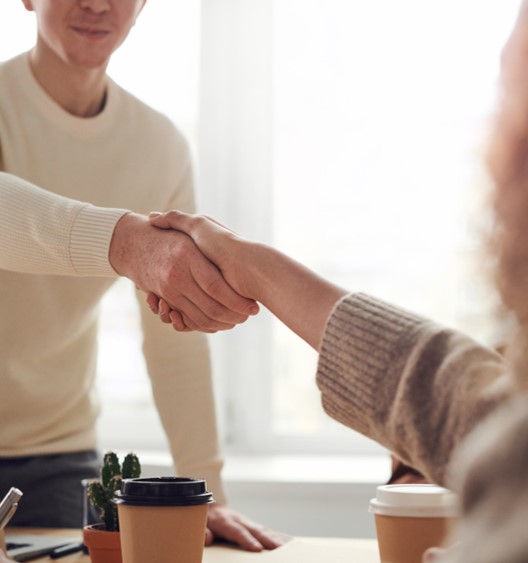 DOUBLE
Double the time, double the improvement in your English Communication skills.


8 x 30-min sessions per month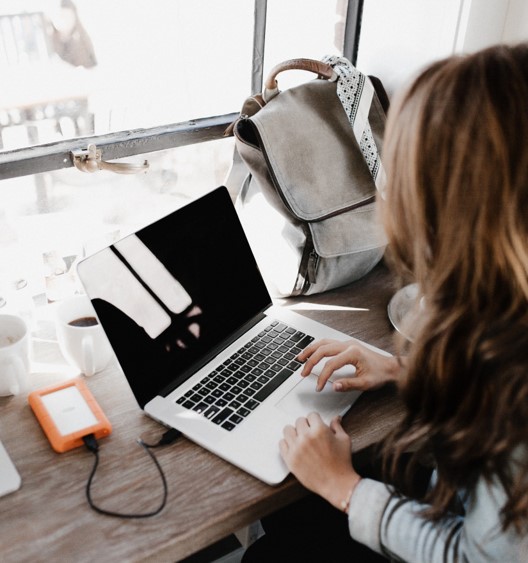 FULL ATTENTION
For fully committed students that want results and are willing to dedicate the time and effort.


16 x 30-min sessions per month

What my students say about me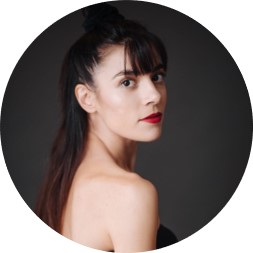 Noemi Cupido, Spain
Lory is very attentive, hard-working, knows how to value and direct each of your progress and interests. She takes your needs into account and focuses on your learning process in a very personal way. I was lucky to have found her.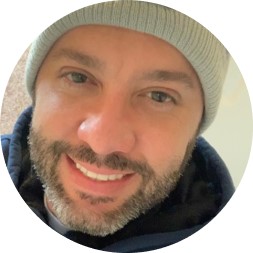 Rodrigo Dare, Brazil
"Honestly, all tricks are useful. It doesn't matter the topic, I always learn something new. They help me a lot."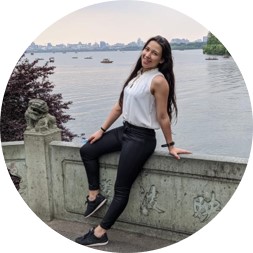 Andrea Sierra, Venezuela
Since I started my classes with Lory, my self-confidence and English has improved a lot. She is an incredible English teacher. She's very outgoing and funny, and her classes are never boring. She is always willing to help and correct mistakes in a kind and constructive way. I 100% recommend Lory Language.
Hi! I'm Lory, your English Coach


I'm a bilingual English and Spanish coach from Puerto Rico (US) currently living in Spain.


I was born inside a military base (but I haven't developed any special superpowers up until now).
I have a degree in Teaching English as a Second Language, a Master's in Linguistics, and TESOL foundational and advanced certificates.


I have many years of experience teaching students of different ages from China to Colombia, both on-site and online.
I always put my student's goals first. Being aware of my student's needs, I've developed a system using the latest teaching techniques focused on improving communication skills, and including English in your daily life in a practical and personal way.


An English coach is like a personal trainer, but for English.
I can assure you that after working together, your pronunciation and communication skills will improve.
I hope to work with you soon!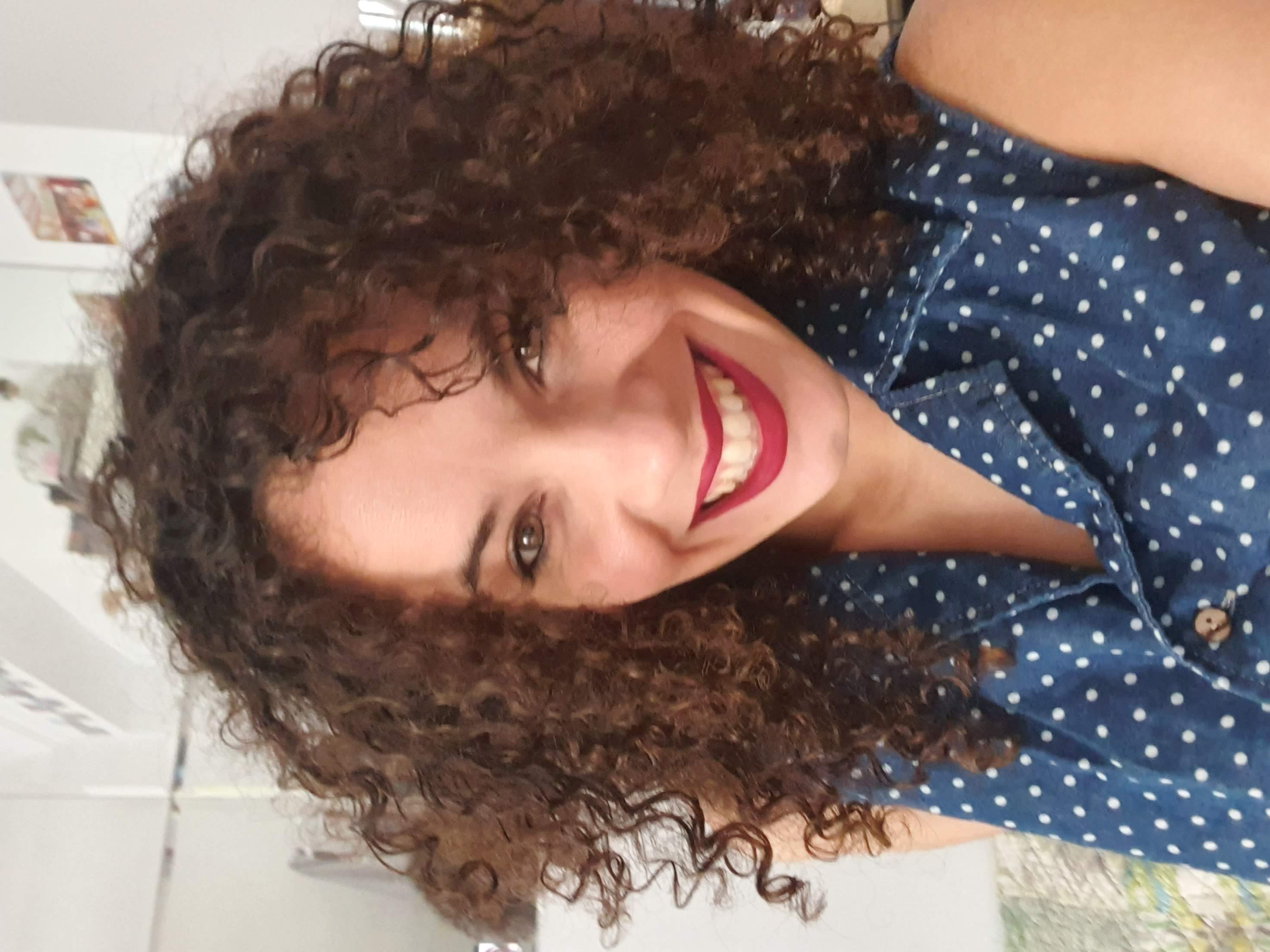 FAQs


Can I get a refund if I'm unhappy with my purchase?


Yes, you have 30 days to claim a refund if you believe the program is not for you.


How does Coaching Work?


Every week you will receive milestone messages through Teachable explaining the week's topic and target exercises. You will also have access to me 24/7 through WhatsApp or Telegram if you have any doubts or questions about the exercises.


Which is the difference between each plan?


With every personal coaching plan you will have my full attention and energy, no matter if it's the basic plan or the full attention plan. The main difference is the amount of time we work on your communication skills.


When and how do I schedule my sessions?


You can schedule your sessions anytime during the month using the Calendly link provided in each milestone. Although scheduling ahead is recommended if you don't want to miss out on specific slots.
I prefer longer sessions. Could I schedule a 1-hour session?


Sure! Just schedule two consecutive 30-min sessions.




What happens if I need to reschedule sessions?


You can cancel a session at least 24 hours before the session is held. If there is a last minute emergency, you won't lose your session, but a WhatsApp notification message is expected from your part. If no notification is sent, I'm afraid you will lose the session.
Thanks for submitting your information! Please continue with the checkout process.